We are designer consignment shop located in Old Town Alexandria, Virginia, specializing in gently used, like-new clothing, ranging from casual/active to special occasion, floor length gowns and from high-quality designer brands. Our goal as a company is to provide luxury fashion without sacrificing sustainability
We love "different & delightful" pieces that have personality and that can be coordinated to give you a unique look.
Our focus is on creating an experience for everyone who visits the shop. And everyone is welcome here. We believe in a circular economy, where we use what is already here for as long as possible, from our clothing to shoes, bags, jewelry, and other accessories. 
We offer a laid back, clutter-free, and organized environment that does not overwhelm you. We have friendly staff who want to help you find a look or piece that is right just for you. We also smell really good! We build community by offering store space to local creatives/artists who also want to grow their own business. It's a win-win! Come visit our shop and *experience* what all the buzz is about!
As a luxury consignment store, we see the value in what others don't. After all, just because someone else doesn't see an item's beauty doesn't mean you can't.
We support local creatives by offering up some shelf space to aspiring artists. Everyone needs a chance to be given success, and this is us giving back that chance.
Come and visit our consignment shop Alexandria VA! You can help make a difference.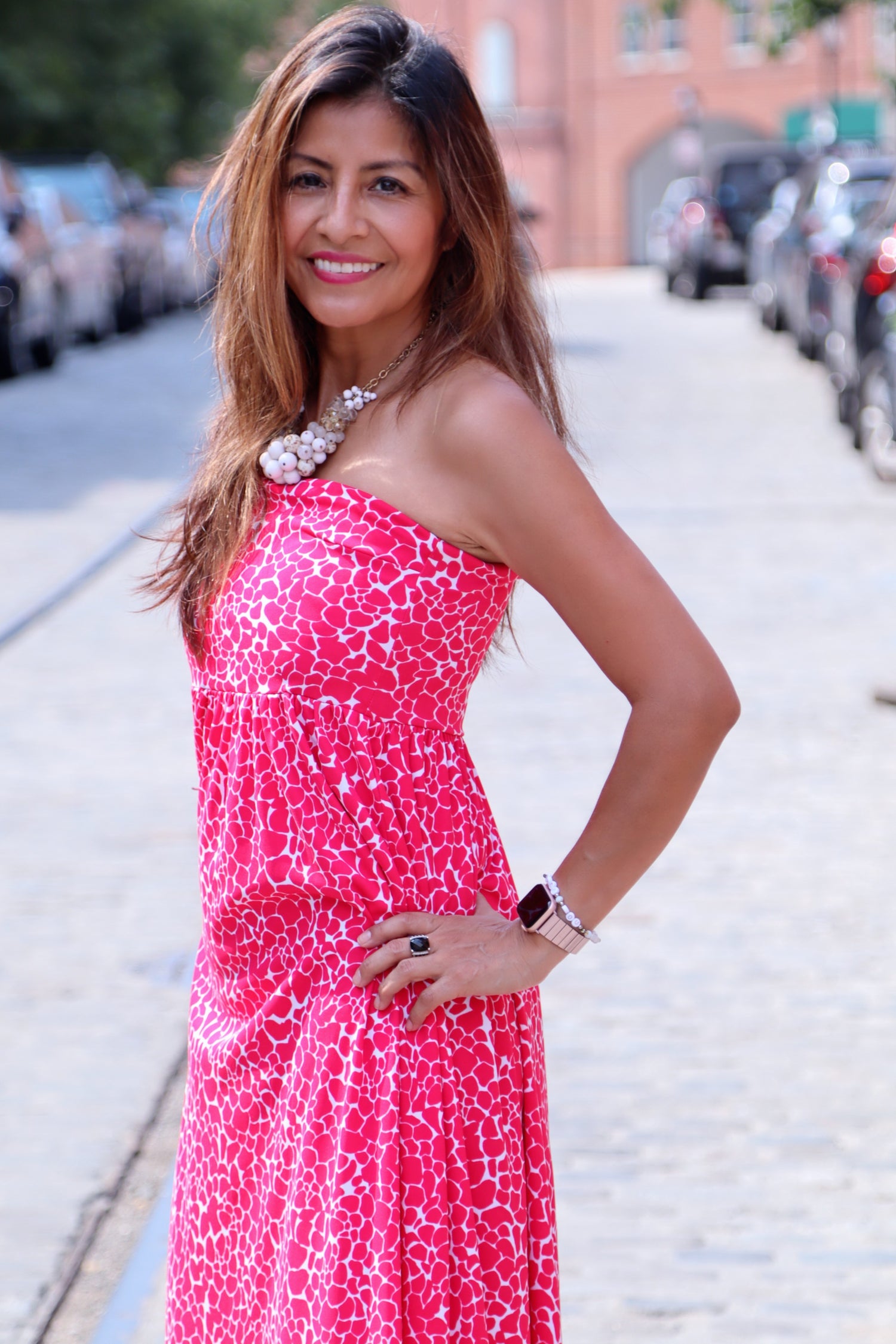 Alicia Valencia Erb
I pinch myself too often now because I cannot believe I have a shop to share with others! I'm doing this because I believe we are here to be in the service of others. I learned the concept of "people helping people" after working as an engagement and marketing executive for nearly 21 years in my beloved credit union and cooperative business industries. (Shout out to my CU family!)
Two years ago, I found myself in a situation where I had to decide what I really wanted to be doing with my life. A lot of soul searching took place; I completed my master's from Georgetown University; I took a solo road trip all the way to Maine, USA, and then it dawned on me...
I treasure our planet, I love fashion, and I love helping people feel great about themselves. To wrap my arms around all of those loves, I offer the best of curated consigned clothing, shoes, and accessories to those who want to look even more gorgeous, while also helping save our precious planet by using what is already here.
I also know the journey of entrepreneurship and how hard it can be in the beginning. There are many creatives who are looking for that one opportunity to see if their dreams can fly. To that end, I offer talented creatives (maybe even YOU) shelf space to test the market.
I am excited to be in this space of engaging all, sharing my vision of sustainability, supporting budding entrepreneurs, and building a community of like-minded humans.
Visit VIDA STYLE and experience delightful and different consignment! We're located near Old Town Alexandria's gorgeous waterfront.
Thank you for your interest in shopping small and local!